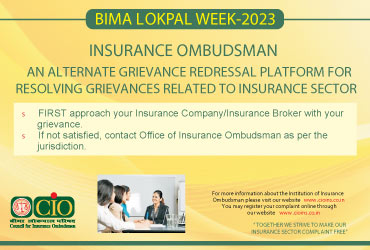 Tips to safeguard yourself against health insurance fraud
DOs
Read the product brochure or visit our page to learn about the features and benefits of the plan before making a purchase decision
Verify the policy documents that are shared with you. Confirm that the product features are the same as those explained by our expert at the time of your purchase.
Check and confirm that the personal information provided in the application copy is correct. If there is any incorrect information, you can visit our online portal https://eservicing.manipalcigna.com/login or download our myManipalCigna App or call us on 1800-102-4462 or visit your nearest ManipalCigna Health Insurance branch.
Access your policy document securely from Digilocker app or our myManipalCigna App or by clicking on https://eservicing.manipalcigna.com/login
Report any unauthorized transactional communications claiming to be on behalf of ManipalCigna Health Insurance that you receive.
Mention your policy number whenever you make any premium transaction through cheque.
We suggest you to perform any kind of policy related transactions from our official website or from our app myManipalCigna
Don'ts
Do not share Original Identification Documents like PAN Card, Password, Driving Licence, etc. to unknown persons. . We don't appreciate nor require submission of any original document for any kind of transaction.
Do not share blank cheque for any financial transaction.
Your website ID, password, OTP, are highly confidential data. Do not share those with anyone as that may lead to financial loss and data tampering.
Do not respond to Calls or mailers which seems suspicious. People pretending to be Insurance Regulatory Authority of India (IRDAI) or ManipalCigna Health Insurance officials asking to make payment (over and above your premium amount or any other payment) in return of rewards need to be reported immediately.
We at ManipalCigna Health Insurance prefer verified payment methods to avoid any scams and fraudulent cases. You can pay your premium from our registered website, or through standing instructions from your bank. You can also avail payment methods like cheque, DD or cash, by visiting your nearest ManipalCigna Health insurance branch. We at ManipalCigna strongly believe to keep your all transactions safe and secure.
NOTE:
It is to bring to your attention that many of our ManipalCigna Health Insurance policyholders like you, have been receiving phone calls, SMS and emails from unauthorized people claiming to be associated with the Insurance Regulatory and Development Authority of India (IRDAI) or other government agencies.
Individuals may make fraudulent claims of financial gains with respect to your insurance policy and request your personal policy details. They may also advise you to deposit cash in a fraudulent bank account or send a cheque in favour of an unknown person.
Be cautious of unsolicited calls, SMS, and emails asking you share your policy details. Neither IRDAI nor any insurance company will ever advise you to cancel your policy. Your policy serves as a safeguard against diverse medical emergencies that you could experience, therefore we recommend you to stay vigilant and do not share your policy-related details, including your User ID and Password, with anyone, including ManipalCigna Health Insurance Experts officials
If you receive any such calls/ SMS/ emails please report to us immediately by calling us on 1800-102-4462